Watershed is an interdisciplinary annual print and online journal. The journal's mission is to promote cultural and environmental awareness of the Susquehanna River region, which includes over 27,500 square miles in parts of New York state, Pennsylvania, and Maryland. Admired for its varied geography and breathtaking scenery, residents of the predominantly rural region often take for granted the distinctive place in which they live.  Watershed therefore offers people the opportunity to celebrate this beautiful region in print—and now electronically.
The journal is funded by a gracious grant from the Degenstein Foundation.
Thanks go to H.P. "Skip" Weider, president for the Forum for the Pennsylvania Heartland, who was instrumental in helping find funding and providing constant support, and to Alfred Siewers, head of the Susquehanna Heartland Coalition for the Humanities and Bucknell University professor, who provided constant support promoting the publication and helping it get off the ground.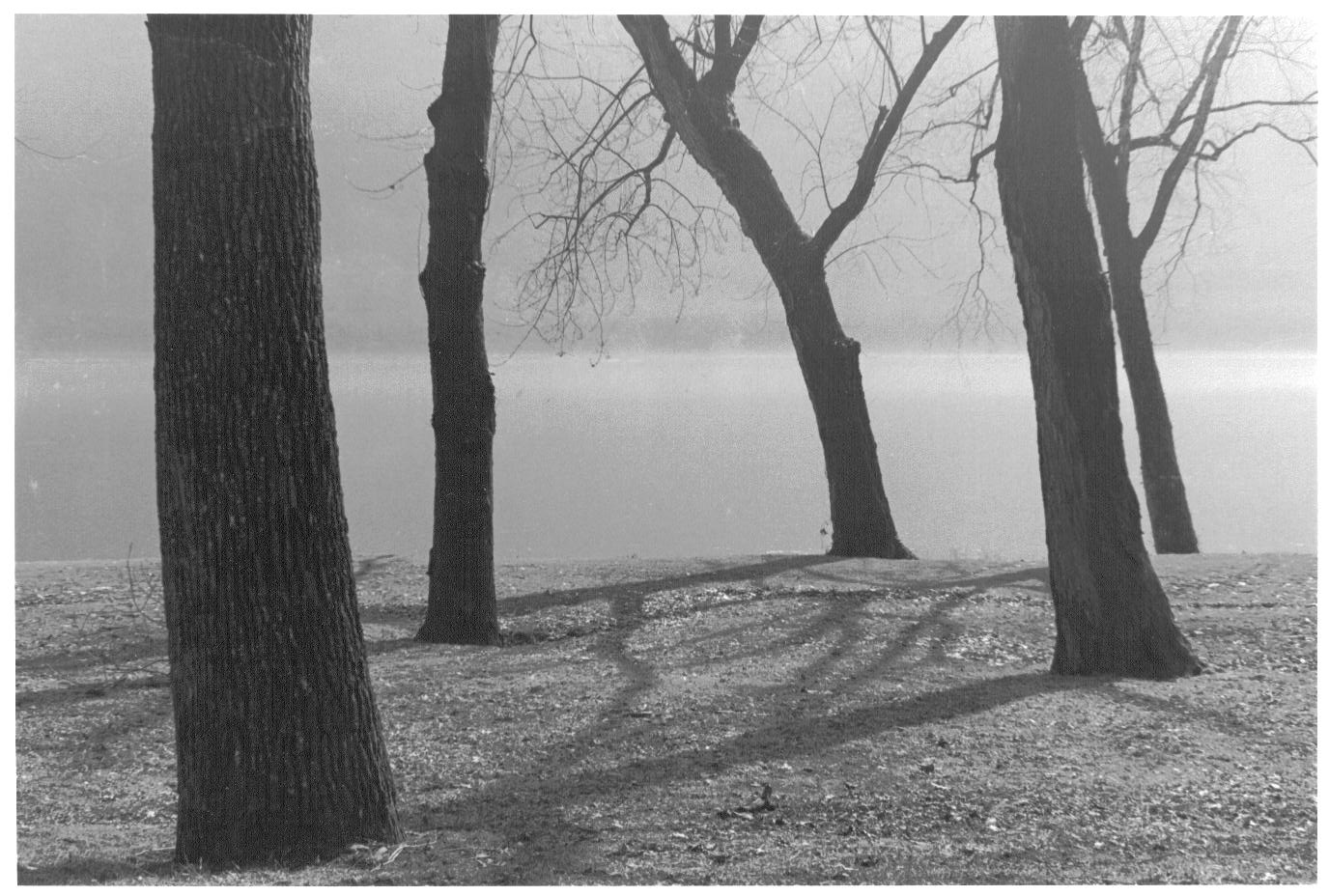 Riverbanks, silver gelatin print, by CM Krum